Stage hologram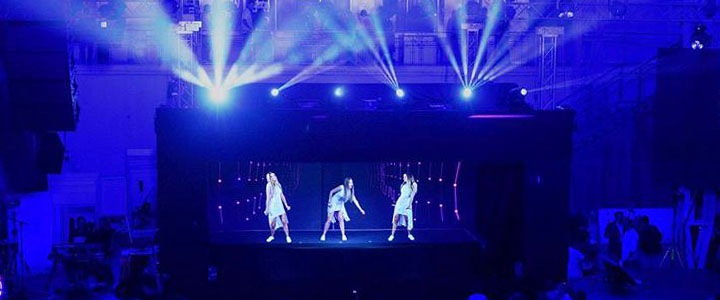 Whether you're planning a fashion show, advertising campaign, company event, or product launch, HOLO-STAGE brings entirely new and groundbreaking presentation options.
The holographic projection technology is supported by interaction with persons or actual objects and 3D animation that levitates in open space.
HOLOSTAGE can be custom deployed from 2m x 2m up to sizes of 20m x 3.5m.
Delivered as a complete service from concept design and visualization to animation development and technical deployment.
First Holographic 5G video call, Vodafone
Look at our Holostage instalations for clients like Ford, Babyliss, Attune, Noc výzkumníků, Accenture, Tony Parker and more, realized across all Europe.
Lina Mayer - Nothing
European Researchers' Night in Bratislava, 2016
Holographic stage projection and content provided by SCREENRENTAL.EU